Karatbars Overview - The Company - The Product - Compensation Plan - Affiliate Training -The Karatbars Leadership Team - FAQ - Free Karatbars Gold Account
---
Karatbars International - Transforming Lives, Financial Destinies
and Converting "Bad Money" Into "Good Money" One Person
and One Gram of GOLD at a Time...GLOBALLY
Amazing Product - Outstanding Service - Global Reach
---
---
Katabars International is a very unique, mission driven and debt free financial services company, headquartered in Stuttgart, Germany, with additional branches located in Belize, Europe, Asia and Thailand.
Karatbars isn't your traditional financial services company. Quite the contrary. The reason why, is because KBI mines, stores, and delivers gold bullion to their global clientele.
Karatbars International has a history that is impressive.
In addition to being a unique business, Karatbars International specializes in the distribution of an equally unique, extremely appealing and consistently expanding product line, with its focal product rightfully named the Karatbar.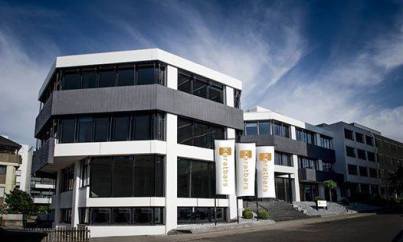 Karatbars International Headquarters
located in Stuttgart Germany
Each Karatbar is both elegant and eloquent because each contains either 1 gram, 2.5 grams or 5 grams of 999.9 24k LBMA certified, currency grade gold bullion.
The entire Karatbars International product line is currently available in 130 countries around the world, with more countries being added all the time.
What's truly unique about the entire Karatbars philosophy as well as their product line, is that there isn't actually any "cost" associated with acquiring and owning Karatbars.
Not in the way that most think of and define cost.
In fact, Karatbars International is in the business of keeping any "cost" whatsoever from impacting it's clients who desire to protect themselves from the "cost of inflation" and see the "benefit and forward momentum by trading their "paper fiat currencies" for a form of currency grade gold that has (and has always had) real value.
As gold owners know, there is no cost or price paid for those who "exchange" gold rather than "paper currency." In fact when inflation is present, the exchange value (purchasing power) of gold is ENHANCED.
As KBI founder Harald Seiz puts it, "Trading inflation ridden paper currency for GOLD is a choice to exchange "bad money" for "good money."
That in itself is huge.
Combine all of that with providing their clients with the most competitive pricing in the industry and you've got the formula for reaching, serving and impacting the world in a way that few companies do or can.
Just a few of the many additional benefits Karatbars International customers enjoy, are...
...ZERO cost gold accounts
...ZERO broker fees
...ZERO currency exchange fees
...ZERO obligation to purchase gold or maintain a balance in gold accounts
...ZERO inconvenience (Karatbars are ordered online)
...FREE gold storage or have it shipped directly to you
That's quite uncommon in the "financial services" industry, but there's more that makes Karatbars International especially unique.
It's an affiliate program that actually "rewards" it's clients via a very generous and lucrative compensation structure.


The Karatbars International Affiliate Program - A No Cost and No Obligation Referral Program for All Karatbars Gold Account Holders and Customers
An important part of the Karatbars International business strategy that has, no doubt contributed to the explosive growth of Karatbars International, is an ingeniously designed and integrated Affiliate program. Through the Karatbars International affiliate program, any Karatbars account holder has the ability to become an affiliate and earn referral income and/or FREE gold by simply referring people to KBI.
Karatbars Affiliates have developed a 12 Week Strategy you need to see to believe.
Through participation, via their uni-level compensation structure and an optional Dual Team Bonus plan, any individual who refers another individual who opens a gold savings account is compensated each time the referred party purchases gold.
Karatbars International even provides each of it's affiliates with a free personalized multilingual website complete with a state of the art back office to track their own purchases as well as any earnings received as a result of their referrals.
Clients and referrers also have access to a variety of complimentary marketing resources which can be accessed via their back office.
Customers and account holders alike, simply refer friends, relatives, acquaintance's etc. and literally earn income and/or free gold.
What's truly amazing is that, for customers and gold account holders, there are no "costs or fees" whatsoever involved for those who choose to participate in their complimentary uni-level program.
Both customers and gold account holders who choose to participate in the Karatbars Affiliate program receive...
...a free multilingual website
...free marketing resources
...free training to enhance their skills and results
With Karatbars International, free means FREE. There are...
...ZERO website maintenance fees
...ZERO monthly quotas
...ZERO service charges
...ZERO purchase requirements
...ZERO obligation on the part of clients/affiliates whatsoever
Unlike other gold bullion providers, Karatbars International provides it's clients with the option and ability to earn money (or gold) by simply paying Karatbars forward. AND for those who participate and USE those "no cost" services, as well as the optional Dual Team compensation structure, the rewards can be staggering.
With Karatbars International's affiliate program, there are NO limits whatsoever on how much their affiliates can earn
The Karatbars Affiliate Program is an unheard of, extremely unique and truly revolutionary approach to doing business, whether it be in the financial services industry or any other.
The Karatbars affiliate program affords anyone with the desire to participate, to benefit from and get paid handsomely for the already popular and rapidly growing trend of trading "bad money" for "good money."
Those who see the vision in and the potential of, participating in an already enormous and rapidly increasing market of saving and owning gold bullion, combined with the ability to do so by offering it to a global audience in smaller, more convenient and more affordable weights, is enormous.
It's quite an ingenious plan in fact, and yet another of many reasons why the Karatbars movement has grown so fast and is quickly spreading around the world.
The man and the mastermind behind it all is Karatbars International founder, Harald Seiz


Meet Karatbars Founder, Mr. Harald Seiz
Karatbars International founder Harald Seiz, is a true visionary and a man with the heart, the foresight and the knowledge to serve in a BIG way, while meeting a HUGE and steadily growing demand, made possible due to today's unstable Global Economy.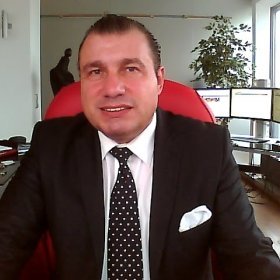 Harald Seiz - visionary leader and founder of Karatbars International
Mr Seiz founded Karatbars International in 2011, because he saw an ever growing need in the financial services industry. More specifically, in the gold bullion market.
Since Karatbars International has grown to serve 10s of thousands of clients in 130 countries around the world with new countries being added almost daily, obviously his foresight and vision was spot on.
The stability and growth of Mr. Seiz's company, Karatbars International, is no doubt in great part due to and a reflection of, growing "instability" in traditional finance and economics.
Due to ever growing instability, uncertainty and unrest in the Global Financial Arena as a whole, brought on by volatility and the rapidly declining value of "fiat paper currency" on a GLOBAL scale, Mr. Seiz recognized the enormous opportunities afforded by providing a unique and revolutionary service that would enable individuals around the world the opportunity and the ability to acquire gold in quantities that most anyone could afford, regardless of their economic status.
He also recognized the fact that the average person was unable to take advantage of the many short and long term benefits afforded by creating a safe, secure and inflation proof gold savings account.
Add to that the possibility of clients and gold account holders to earn income through their referrals and it's no wonder that Karatbars International is experiencing the enormous growth and expansion that it has and continues to.
If there is a man or a company out there today that deserves the recognition and praise for an enormous contribution to the world, it's Harald Seiz and Karatbars International.
Of course, behind nearly every successful company, you're sure to find a team of knowledgeable and dedicated team members.
Meet The Karatbars International Corporate Team
The Karatbars corporate team is certainly knowledgeable, dedicated and more. Their commitment to excellence shines through via their efforts to provide exemplary service to the many Karatbars clients and affiliates globally.
Karatbars International Corporate Team
The philosophy of the Karatbars corporate team is simple...
"Our clients are primarily individuals, families, consumers and traders. We value every client of Karatbars and will align our company to serve our clients and their needs to the best of our ability. Our customer base is supported by the efforts of our affiliate partners around the world.
The trust of our clients is very important to us. We must earn our clients trust every day. We place ourselves in the position of the customer with the intent of acting swiftly with open communication and offer fair solutions when needed. We strive consistently to provide the utmost professional customer service and will always be critical of our performance in this area or lack of. Our customers should expect to be treated with respect and any concerns should be handled competently, quickly and fairly."
Karatbars International's outstanding achievements and MASSIVE global expansion in such a short period of time are, no doubt a testament to the vital role the Karatbars International corporate team plays.
The success of Karatbars and it's affiliates is most definitely a reflection of it's unique, high value product, global appeal, it's commitment to excellence and the high esteem it holds towards it's already huge and rapidly growing global client base.
In today's turbulent economic climate, a sense of financial well being and security is certainly welcomed and is being received with open arms.
Providing that sense of financial security combined with providing those who have a desire to share the Karatbars philosophy, via referring and paying forward the line of Karatbars products, while being rewarded HANDSOMELY in the process, has proven to open doors that no company before it doing so.
Due to the foresight and vision of the 10s of thousands of customers and affiliates globally who have become a part of the Karatbars family since 2011, Karatbars International is really more akin to a global movement than it is a financial services company.
And as it's clients and affiliates alike will proudly proclaim, for people globally from EVERY walk of life, Karatbars International has proven to be a movement that is not only providing it's global customer base with a sense of short and long term financial security, it provides each of it's customers with an unparalleled service that the world is embracing with open arms.
Thanks to Karatbars International, Harold Size and The Karatbars International Corporate Team, anyone, anywhere in the 130 countries that it serves, can afford to own gold and share in the windfall that comes from such an ingenious and contributory concept.
Is it any wonder that Karatbars is expanding worldwide so fast?
One thing is certain. Karatbars International has the right product at the right time, combined with the vision, the knowledge, and the goods to make an ENORMOUS contribution to the world while allowing anyone in the world to earn an incredible income in the process.
That's the right way to do it, debt free, fully self-funded, with the intention of serving, combined with an unwavering commitment to care for and provide ENORMOUS value to it's global customer/affiliate base.
From my perspective, the world should extend a sincere and heartfelt Thank You to Mr. Seiz and the entire Karatbars Team for their contribution to the world and a job VERY, VERY well done.
Additional Questions?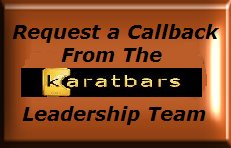 Ready to Get Started?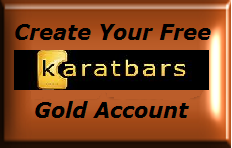 Click NEXT to
Learn About The Karatbars Product

---
Karatbars Overview - The Company - The Product - Compensation Plan - Affiliate Training -The Karatbars Leadership Team - FAQ - Free Karatbars Gold Account