Just to be certain that there's No Margin for Error or Misunderstanding, let's get clear and define what a Karatbars Team Player is and isn't.
Each of the Karatbars Team Players we choose to work with, understand the IMPORTANCE of "giving AND receiving."
Becoming a Karatbars TEAM PLAYER who we work with requires agreeing to and completing these 4 simple steps.
Get 2 others to do the same
The 12 week Karatbars Plan flat out WORKS with mathematical precision, when each and every TEAM PLAYER follows TO THE LETTER and does what the plan conveys, was designed and is intended to do.
It doesn't matter if your initial goal as a TEAM PLAYER is to reach $4,485.00, $17,250.00, $25,875.00, $32,500.00, or more PER WEEK, the Karatbars 12 Week Plan will get you there when YOU follow it.
To Become a Karatbars TEAM PLAYER and receive the benefits and specialized forms of training we provide to each of our TEAM PLAYERS...YOU and Your Team members MUST have purchased a package...If no package is purchased YOU are a Retail customer or a Speculator...NOT a team player
(No Karatbars Package = Not a TEAM Player)
a) If You are a Karatbars TEAM PLAYER...but find 2 that do not do STEP #1 and #2...
They are not and should not be considered as being one of your 2 team players
b) If You are a TEAM PLAYER... and Find 2 others that do Step #1 and #2... but do NOT complete Step #3...
They are not and should not be considered as being one of your 2 team players
c) If the 2 Team Players you found... Do Not Find their 2 Team Players... who each complete Steps #1, #2 AND #3
They have NOT Proven they have completed Building their Team... to Create Momentum and...
They are not and should not be considered as being one of your 2 team players
Once you complete Steps #1, #2 and #3 ... You get with us and we'll COUNSEL you to ensure that you know EXACTLY what to do and how to get the right 2 Team Players.
The bottom line is this...
The Karatbars Compensation Plan is profoundly lucrative when you FOLLOW the Plan we have laid out.
We take the success of our Team Players VERY SERIOUSLY, spend personal time with them, train them on wealth creating concepts which create success and financial freedom and as such, due to the investment of time involved, we only personally work with Team Players.
With the Karatbars Compensation Plan, ALL you need to create Real Wealth and Freedom, Earn FREE Gold and become Financially Independent is to Find the RIGHT 2 Team Players.
Each of Our Team Players Receive Additional Coaching/Mentoring From Chuck Danes and Kris Martin...Gratis (a $250.00 per hour value at NO cost)
In addition to the regularly scheduled training sessions provided by the Karatbars Affiliate Leaders, our team holds regular mindset meetings to ensure our "TEAM PLAYERS" stay on track and are consistently moving toward their desired outcome.
Because we are VERY serious about our success and the success of each of our team members, the specialized form of team training we provide is limited to and reserved for those who are TEAM PLAYERS only.



Additional Questions?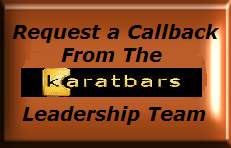 Ready to Get Started?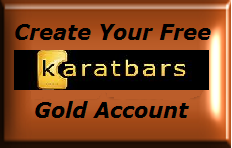 Click NEXT to
Become a Team Player

---
Karatbars Overview - The Company - The Product - Compensation Plan - Affiliate Training - Karatbars Leadership Team - FAQ - Create Your Free Gold Account