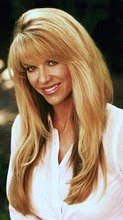 Meet Tammi Baliszewski PhD
Heart Centered Author, Artist, Talk Show Hostess, and An Amazing Beacon Of Light That Shines BRIGHT as She Connects With and Empowers The World
Well...what can I say about such an amazing and accomplished heart centered lady who contributes in so many ways?
I suppose the only thing to say in the space allotted is Dr. Tammi is an amazing, accomplished and "heart centered" lady who contributes to the world in SO many ways!! ( DUH!! :) )
So, let's count the many ways Tammi shines her light...
First, she's the author of 'Manifesting Love From The Inside Out' as well as an accomplished artist. (Her work is beyond incredible)
If you read no further here or on this site get Manifesting Love From The Inside Out right away.
I don't care who you are or where you are, it will enrich your life IMMENSELY. I know. It enriched mine beyond what words can describe.
More about Dr Tammi...
Tammi also holds a Doctorate in Philosophy and Holistic Life Counseling, is a certified Hypnotherapist as well as a certified Polarity Practitioner.
She's completed the Masters Program in Spiritual Psychology at the University of Santa Monica and a second Masters Program entitled "Consciousness, Health and Healing".
Hang on, let me catch my breath. YES, there's more!!
She is also an Art for Healing Facilitator, certified through Chapman University in Irvine California, and a certified Mandala Facilitator and Trainer.
Since she doesn't have enough going on already, she's also a FANTASTIC host/hostess of a really great radio show called Journey To Center on Empower Radio.
Since I'm completely out of space, (and almost out of breath...again) how about we do this so you can see how amazing Dr. Tammi and her many contributions are for yourself as well as the OTHER things she's DOING that "might" prove to assist you in Being, Doing and/or Having more. Just so you know...they WILL IF you'll "allow" them to...
Visit Dr. Tammi at journeytocenter.com
---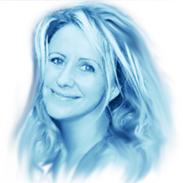 Meet Colleen McGunnigle
Graphic Design Merged With Caring, Compassion, Unparalleled Quality And Superior Personalized Service
Col's an extremely talented Graphic Designer with a SOOO genuine heart, a warm, caring personalized approach and a sense of compassion and understanding for her clients that's extremely rare in today's online business world.
Col's been formally trained both in fine art and graphic design … and even more importantly, is a "true artist" at heart. If you have a graphic design project of any type and would like the assurance and peace of mind that a 20 year graphics design professional can provide, Design by Muse is only a click away. (In fact she'll be redoing this site very soon so I guess it goes without saying...I HIGHLY recommend her)
Visit Col at designbymuse.com
---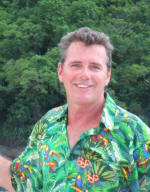 Meet Leslie Fieger
Wealth Mentor...Entrepreneur...Envisioneering Powerhouse
and A Cherished Friend
Leslie Fieger is far more than an incredible human being...he helps others be all they can become through teaching the same success principles that he has personally used to create more than a hundred million dollars of financial wealth for himself and others. More importantly than mentoring those who see the transformational value of his contribution in material and monetary matters, Leslie gets to the heart of the matter which consists of enhancing the spiritual, mental and emotional aspects that define each of us and which collectively make up our lives.
Not only is he Chuck's personal choice of mentors and a cherished friend, Leslie has made a tremendous impact on him personally and shown him in a very powerful and meaningful way, the value of contributing. In a phrase Leslie's works and the many contributions he makes to individuals from all walks of life, have touched, changed and transformed the lives of tens of thousands from around the world.
Just a few of Leslie's many contributions include The Delfin Knowledge System Trilogy, his latest book Your Prosperity Paradigm, Alexandria's Dragonfire and countless other personal empowerment publications that have impacted countless lives around the world in a tremendous way.
Leslie's newest creation, Prosperity Paradigm, provides the same transformational knowledge that he has shared with countless individuals around the world for decades that conveys a condensed, practical, no nonsense approach to creating "Real Wealth" and provides a depth of understanding as well as the steps to achieve harmony, fulfillment and a quality of life that far too few are aware is available to them.
Be sure to stop by and see Leslie at LeslieFieger.com
---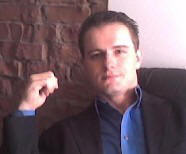 Meet Bob Yeager
World Entrepreneurs Success Training
Another of Chuck's cherished friends is Bob Yeager who is the creator of The World Entrepreneurs Success Training program - (WEST) is designed for those seeking guidance in beginning their own business or taking any existing business to the next level.
Bob provides an effective and clear cut plan for achieving mastery in business (and some great insight about life in general) suited for anyone ranging from the complete novice to the savvy business executive.
Bob's credentials and the level of success he has achieved are far too extensive to list here, but let me assure you he's got the goods and he shares them in a manner that anyone can easily apply them in their own business.
Be sure to check out Bob's W.E.S.T Program for more info on Bob and how he might assist you in taking your start up or existing business to the next level. (Be sure and tell him that Chuck sent you!)
Visit Bob at www.thewestprogram.com



---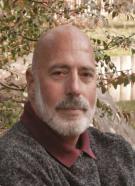 Meet My Friend Tony Massiello
When You Combine Intuitive Consulting With A Warm, Caring and Personalized Approach You Have A Friend Who Proves
Time and Again To Be A Powerful Ally.
Tony Massiello provides an incredible and much needed gift of assisting individuals around the world to tune into and access their own inner guidance.
Tony has developed a passion for helping those who seek the guidance that is available to us all and through his enhanced ability to tap into and understand it, translates the many times needed yet seemingly inaccessible messages that provide just the right guidance at just the right moment for those who seek his expertise.
Be sure to stop by and say hello to Tony at universalinsight.com



---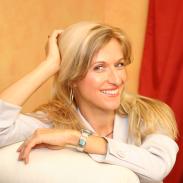 Helena Summer Medena
EFT (Emotional Freedom Technique) Coaching
Then last but MOST CERTAINLY not least, there's Helena. Helena's not only an incredible lady, but she's also an EFT coach who has inspired me (and MANY others) FAR more than I could possibly express here.
Her "light shining" has to do with showing others how to live a "delicious" life.
Helena is a high energy lady with a zest for life, knows how to go after and get what she wants, exudes a powerfully inspiring, humorous and radiant energy, (BIG Time) and like all "truly" successful people do, contributes to the world at a very high level.
Anybody can benefit from what Helena shares and teaches.
Check out Helena's blog...get her free e-course and you'll see exactly what I mean.
Visit Helena at livdelicious.com


---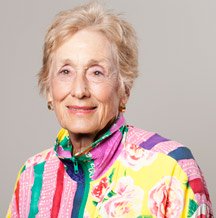 Meet Sally Huss
Inspiration For Living
Looking for some inspiration for yourself, your kids or maybe seeking nuggets of insight and wisdom for experiencing a more happy, fulilling and vibrant life?
Or perhaps inspiring art, children's books or on target direction for assisting and enabling you to get happy, be happy and equally as important, STAY HAPPY better suits you.
Regardless, Sally Huss is your Gal. It goes without saying that Sally's gifts are many and the contribution she provides is of FAR GREATER proportion than I can possibly convey or accurately describe here.
Let's just say if acquiring some on target wisdom pertaining to enhancing the quality of your life in the way of books and short stories is your cup of tea, or you're simply seeking unique and creative ideas to brighten your home, your family, your kids, your relationships, and/or yourself, you simply MUST check out the immense and AWESOME contribution that Sally provides.
Stop by and visit Sally at SallyHuss.com and prepare to get INSPIRED.


---
It's an IMMENSE honor as well as my pleasure to be enabled to introduce you to just a handful of my gifted, "heart centered" and on purpose friends who I am extremely grateful for, who take contributing and providing value to the world to a whole new level and who also share in my passion and heartfelt intention of assisting you in achieving what so many "seek" and which we ALL "truly desire" in life.

Experiencing joy, a sense of purpose, meaning and prosperity in EVERY aspect of your life.

What I personally choose to refer to as Abundance and Happiness.