Self Improvement Articles
and Personal Empowerment Articles
Insightful and Inspiring Personal Empowerment and
Self Improvement Articles To Enhance Awareness and
Accelerate the Materialization of Your Heartfelt Desires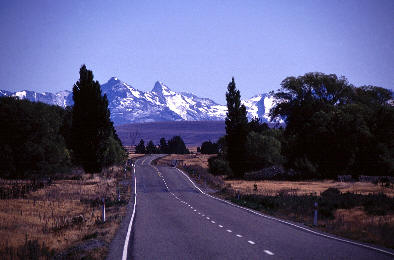 Self improvement articles can empower you and make the road
leading to self mastery easier to navigate, the journey more enjoyable
and gratitude for the road, the journey and the scenery along the way
commonplace.
Self Improvement Articles can serve to inspire, empower, point us toward and keep us on the most desirable paths as we move ever closer toward our desired destination. The insight, wisdom and direction they provide can convey just the right message at just the right time to provide the little boost that each of us sometimes need to keep on keeping on moving confidently forward.
The self improvement articles below are just a small part of a much larger contribution that the thousands of pages that make up abundance-and-happiness.com provide. It's our hope and intention that they might provide you with that little boost of inspiration and insight to assist you in masterfully navigating your paths, enjoying and savoring the journey toward creating and experiencing the kind and quality of life that you have the desire as well as well as the capability to create and enjoy. A kind and quality of life overflowing with joy, purpose, meaning, Abundance and Happiness.



We will be adding more Self Improvement Articles Personal Empowerment Articles Regularly So Do Check Back Often.



Inspiring Personal Empowerment Articles
By Chuck Danes
Inspiring Guest Articles
Inspiring Articles By Dr. Robert Anthony
Inspiring Articles By David Cameron
Inspiring Articles By Bob Doyle
Inspiring Articles By T Harv Ecker
(Best Selling Author and Founder Of Peak Potentials Training)
Inspiring Articles By Leslie Fieger
(Known Worldwide As THE Wealth Mentor and Creator Of The Life Transforming "Delfin Knowledge System Trilogy")
Inspiring Articles By Guy Finley
Inspiring Articles By James Arthur Ray
---
---
I'm Finished With Self Improvement Articles
Take Me To Personal Development Products

Finished With Self Improvement Articles
Take Me To The Home Page

Go To Motivational Quotes

You Can Also View More Information Regarding
Real Wealth Creation At My Real Wealth Creation Blog

Site Map



Copyright © 2005-2012, Abundance-and-Happiness.com The Self Improvement Articles and all content on Abundance-and-Happiness.com is strictly prohibited from copy or reproduction in any form in whole or in part, electronically or otherwise without the express written consent of the author and or Enlightened Journey Enterprises. All Rights Reserved Worldwide.

Each of the resources recommended in the self improvement articles page and throughout Abundance-and-Happiness.com has been personally tested and approved by the founder as a credible and effective means of accomplishing it's intended purpose. Any and all guarantees are handled through the company that provides the resource.



End Of Self Improvement Articles