Humor Index
Humor Is GREAT Medicine and Has Proven To Be A Powerful Ally In Enhancing Your Overall Health And Well Being.
Live Fully - Laugh Frequently - Above All Love Unconditionally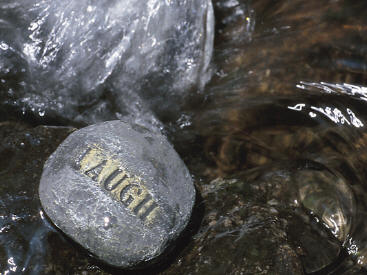 Good Humor = "Joyfulness"
"Joyfulness keeps the heart and face young. A good laugh makes us better friends with ourselves and everybody around us." -Orison Swett Marden
Laughter is one of the best antidotes for reducing the day to day stress and anxiety that so many in this day and age experience and has proven to be an extremely effective way to increase the positive energy which is responsible and necessary for achieving Abundance, Happiness and harmony in life.
Although the majority of Abundance and Happiness.com is geared toward providing personal empowerment tips, tools and resources to assist you in achieving harmony in life, humor has proven to be a powerful and effective means of assisting in that process and enables you to shift your focus and release many of the anxieties responsible for inhibiting your progress.
Without getting into all the physiological, spiritual, and scientific reasons how and why humor is such a positive and powerful force in improving your desired outcomes ( More about that here ) it has been scientifically proven to assist in enhancing immune function and improving your overall quality of life.
Based on that understanding we have chosen to dedicate a portion of the site to boost your positive energy that is created as a result of making you smile.
The following are links to the various humor related pages within Abundance-and-Happiness.com that we have found humorous and which we hope will assist you in increasing your energy levels and assist in making your day a little brighter, more positive and more productive in the process.
It takes many more muscles to frown than it does to smile...so relax, put a smile on your face and be well.
We hope you enjoy our Humor section.
"Against the assault of laughter, nothing can stand."
-Mark Twain
Click On Any Title Link In The Box Below
Please Check Back Often. We'll Be Adding To And Updating The Humor Page Regularly
I'm Finished With Humor
Take Me To The Abundance and Happiness Home Page

Site Map