Dad Quotes To Honor
That Special Man You Call Dad
"Almost Any Man Can Be A Father
It Takes Someone Extremely Special
To Be A Dad"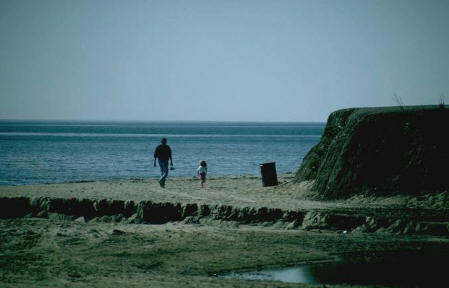 Dad: Protector, Provider, Confidant, Friend.
Dad Quotes encourage us to not only remember, but become aware of the special role that Dads have played in our lives. From the excitement of a first fishing trip with his son to the reluctance of his daughters first date.
No family quotes section would be complete without them.
The title of Dad carries so much responsibility with it these days, we thought it would be appropriate to give a special section to those important and special men we call "Dad".
We hope you enjoy these Quotes for Dad.



Dad Quotes
"Blessed indeed is the man who hears many gentle voices call him father!" -Lydia M. Child
"It doesn't matter who my father was; it matters who I remember he was." -Anne Sexton
"I cannot think of any need in childhood as strong as the need for a father's protection." -Sigmund Freud


---
The Song On This Video Is A Tribute
and Powerful Reminder Of The Impact A Dad Can Have
---
"If the new American father feels bewildered and even defeated, let him take comfort from the fact that whatever he does in any fathering situation has a fifty percent chance of being right."
-Bill Cosby
"Any man can be a Father but it takes someone special to be a dad." -Anne Geddes
"The father who does not teach his son his duties is equally guilty with the son who neglects them." -Confucius
"The most important thing a father can do for his children is to love their mother." -David O. McKay
"By the time a man realizes that maybe his father was right, he usually has a son who thinks he's wrong." -Charles Wadsworth
"One father is more than a hundred schoolmasters." -English Proverb
"It is a wise father who knows his own child." -William Shakespeare
"My father gave me the greatest gift anyone could give another person, he believed in me." -Jim Valvano
"The father is always a Republican toward his son, and his mother's always a Democrat." -Robert Frost
"If you know his father and grandfather you may trust his son."
-Moroccan proverb
"When a man has done his best, has given his all, and in the process supplied the needs of his family and his society, that man has made a habit of succeeding."-Mack R. Douglas
"Until you have a son of your own . . . you will never know the joy, the love beyond feeling that resonates in the heart of a father as he looks upon his son. You will never know the sense of honor that makes a man want to be more than he is and to pass something good and hopeful into the hands of his son. And you will never know the heartbreak of the fathers who are haunted by the personal demons that keep them from being the men they want their sons to be."
-Kent Nerburn
"There must always be a struggle between a father and son, while one aims at power and the other at independence." -Samuel Johnson
"He didn't tell me how to live; he lived, and let me watch him do it."
-Clarence Budington Kelland
"Sometimes the poorest man leaves his children the richest inheritance." -Ruth E. Renkel
---
We hope you've enjoyed our Dad Quotes.
Do you have a Dad Quote you'd like to share? You can E-mail it to us. We'd be happy to hear from you.
Do you have any comments or suggestions on how we can make Dad Quotes better? You can E-mail them here. Your opinion is very important to us.
Be sure to check out the rest of our site.
It's purpose is to empower, inspire, coach, and guide you. The tips and tools within it will walk you step by simple step down the road to higher knowledge and a deeper, crystal clear understanding of how to acheive whatever it is you are looking for in your life, regardless of how many times you may have tried and failed in the past.
If you can provide the will and desire we will show you how you can create a life beyond your wildest expectations. Finally you will come to know what it means to experience deep and lasting Abundance and Happiness.



Go To Family Quotes (Main Page)

Family Quotes (By Category)

Go To Quotations (Main Page)

Quotations By Category

Site Map



Finished With Dad Quotes
Take Me To The Home Page




We will be adding more Dad Quotes regularly, so be sure to check back often.




End Dad Quotes