The Higher Balance
Big Deal Super Saver Package
The Higher Balance Super Saver Package Consists Of Over 150 Higher Balance CDs, DVDs, and Countless Bonuses
COMPLETE PACKAGE - 75% OFF DISCOUNT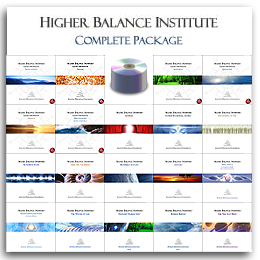 The Higher Balance Big Deal Super Saver Package Contains Every Product and Module Currently Offered By The Higher Balance Institute
The Higher Balance Institute Big Deal Super Saver Package Consists Of Over 150 Discs (DVD and CD) of Profound Knowledge, wisdom and insight and provides the "true seeker" with everything required to create and instill an "Inside Out Approach" to success, fulfillment, harmony and ultimately an indescribable sense of "Completion" in EVERY aspect of your life.
There are those who are truly seeking to break through the "perceived" blocks, barriers and seemingly inescapable cycles that limit what can be experienced in physical life.
The Higher Balance Big Deal Super Saver Package contains anything and everything you will ever need.

The Higher Balance Institute Big Deal Super Saver Package consists of 21 pounds of the most advanced spiritual development products, teachings and techniques available anywhere in the entire world.
If you're at all familiar with Higher Balance Institute founder Eric Pepin, you're already quite aware that the quality of his teaching stands FAR above anything shared today by ANY teacher.
The profound depth of understanding concerning personal and spiritual development, 6th sense awakening and indescribably profound break through techniques clearly conveyed by Eric simply cannot be acquired except through the Higher Balance Institute.
Either other teachers don't feel that people are ready for this level of teaching and training that Eric provides or quite simply aren't aware and/or don't understand it themselves.
Eric does know it and he feels the world is ready to be exposed to it.


Here is a list of everything you will receive in this unparalleled offer...
• The Advanced Technique Series
• The Black Box Series
• DVD Crossroads of Awakening: Hawaii 2007
• The T-7 Series
• All Core I through VII Awakening Dimensional Consciousness Expansion Modules
• The Archive Series
• All Higher Balance Tele-Seminars
• All Meditation Albums
• Warriors Wanted DVD Set
• FREE HBI Cruiser
• FREE Bottle of Magneurol
• FREE Bending God Book
For a limited time you can own the Entire HBI Curriculum at the lowest package price ever offered.
Everything is 75% Off!
If you feel that now is the time to make a powerful change in your life, then listen to your Navigator and get the Higher Balance Big Deal Super Saver Package today!
Over the course of more than 25 years, Higher Balance Institute founder, Eric Pepin has put together the most advanced system of spiritual development tools, techniques and resources ever known.
The Higher Balance curriculum is unsurpassed in any teachings available today. There is quite literally nothing in the entire world currently available that even comes close to what Higher Balance Institute founder Eric Pepin shares.
As you have learned in the Higher Balance Foundation Set, Awakening Dimensional Consciousness Guided Meditation System, Eric teaches in a multi-layered and fluidic manner.
By focusing on experiences as the most important key to real progression, he sets himself apart from all other teachers.
You may already know that many people live out their entire lives without access to knowledge of this caliber. It's time to take the next step now. Give yourself permission to finally learn the techniques and possess every tool necessary to make a real difference in this world, and enable, enrich, and empower yourself in experiencing self actualization and self mastery.
Eric said the time has come to rapidly spread this knowledge into the world.
75% Off is the lowest this material will ever be offered at
.
Do not delay your awakening any longer. Now is the time. Now is the opportunity. This is the most unbeatable offer you will ever have for the entire package! Do not let this offer pass you by.
If any items in the Higher Balance Super Saver Big Deal package are already sold out, we will include them in your order from the normal inventory.



The Entire Higher Balance Big Deal
Super Saver Package Can Be Yours For Only...
$15,780.00 $3,945.50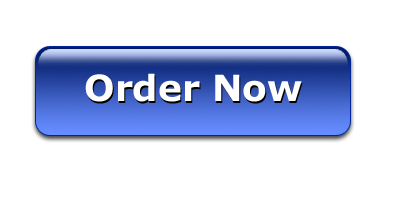 Order The Higher Balance Institute Big Deal Super Saver Package Now and Awaken To The World Of Infinite Potential and Probability That Awaits You AND Save MEGA Thousands Of Dollars At The Same Time
Note: All Big Deal Super Saver Package Deal Sales are final