Jesus Christ Quotes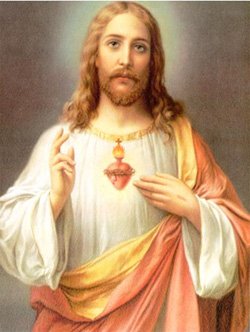 Jesus Christ Quotes Convey The Wisdom Of One Of The Masters Responsible For Making A Profound Impact On Humanity Even as Much as 2000 Plus Years After His Physical Existence
Even the least among you can do all that I have done, and greater things.
---
"I have come that they might have life, and have it abundantly."
---
The kingdom of God is within you.
---
Become earnest about the word! For as to the word, its first part is faith; the second, love; the third, works; for from these comes life.
---
He who rules his spirit has won a greater victory than the taking of a city.
---
Finally, brothers, whatever is true, whatever is noble, whatever is right, whatever is pure, whatever is lovely, whatever is admirable-if anything is excellent or praiseworthy-think about such things.
---
Hearken to the word; understand knowledge; love life, and no one will persecute you, nor will anyone oppress you, other than you yourselves.
---
All natures, all formed things, all creatures exist in and with one another and will again be resolved into their own roots, because the nature of matter is dissolved into the roots of its nature alone. He who has ears to hear, let him hear.
---
"You shall love the Lord your God with all your heart and with all your soul and with all your mind. This is the great and first commandment. And a second is like it: You shall love your neighbor as yourself. On these two commandments depend all the Law and the Prophets."(Matthew 22.37-40 ESV)
---
"So whatever you wish that others would do to you, do also to them, for this is the Law and the Prophets."(Matthew 7.12 ESV)
---
"You have heard that it was said, 'You shall love your neighbor and hate your enemy.' But I say to you, Love your enemies and pray for those who persecute you"(Matthew 5.43-45 ESV)
---
"Judge not, that you be not judged. For with the judgment you pronounce you will be judged, and with the measure you use it will be measured to you. Why do you see the speck that is in your brother's eye, but do not notice the log that is in your own eye? Or how can you say to your brother, 'Let me take the speck out of your eye,' when there is the log in your own eye?
You hypocrite, first take the log out of your own eye, and then you will see clearly to take the speck out of your brother's eye"(Matthew 7.1-5 ESV)
---
"Blessed are the poor in spirit, for theirs is the kingdom of heaven."Blessed are those who mourn, for they shall be comforted."Blessed are the meek, for they shall inherit the earth."Blessed are those who hunger and thirst for righteousness, for they shall be satisfied."Blessed are the merciful, for they shall receive mercy."Blessed are the pure in heart, for they shall see God."Blessed are the peacemakers, for they shall be called sons of God."Blessed are those who are persecuted for righteousness' sake, for theirs is the kingdom of heaven."Blessed are you when others revile you and persecute you and utter all kinds of evil against you falsely on my account. Rejoice and be glad, for your reward is great in heaven, for so they persecuted the prophets who were before you."(Matthew 5.3-12 ESV)
---
"Therefore do not be anxious, saying, 'What shall we eat?' or 'What shall we drink?' or 'What shall we wear?' For the Gentiles seek after all these things, and your heavenly Father knows that you need them all. But seek first the kingdom of God and his righteousness, and all these things will be added to you.
Therefore do not be anxious about tomorrow, for tomorrow will be anxious for itself. Sufficient for the day is its own trouble."(Matthew 6.31-34 ESV)
---
"Repent, for the kingdom of heaven is at hand."(Matthew 4.17 ESV)
---
"You know that those who are considered rulers of the Gentiles lord it over them, and their great ones exercise authority over them. But it shall not be so among you. But whoever would be great among you must be your servant, and whoever would be first among you must be slave of all.
For even the Son of Man came not to be served but to serve, and to give his life as a ransom for many."(Mark 10.42-45 ESV)
---
"For I was hungry and you gave me food, I was thirsty and you gave me drink, I was a stranger and you welcomed me, I was naked and you clothed me, I was sick and you visited me, I was in prison and you came to me.'
Then the righteous will answer him, saying, 'Lord, when did we see you hungry and feed you, or thirsty and give you drink? And when did we see you a stranger and welcome you, or naked and clothe you? And when did we see you sick or in prison and visit you?'
And the King will answer them, 'Truly, I say to you, as you did it to one of the least of these my brothers, you did it to me.'"(Matthew 25.35-40 ESV)
---
"My Kingdom is not an earthly kingdom. If it were, my followers would fight to keep me from being handed over to the Jewish leaders. But my Kingdom is not of this world." (John 18:36)
---
"And so I tell you, keep on asking, and you will receive what you ask for. Keep on seeking, and you will find. Keep on knocking, and the door will be opened to you. For everyone who asks, receives. Everyone who seeks, finds. And to everyone who knocks, the door will be opened. (Luke 11:9-10)
---
"For we walk by faith, not by sight.' II Corinthians 5:7"
---
"For everyone who exalts himself will be humbled, and he who humbles himself will be exalted."
---
"The good man brings good things out of the good stored up in his heart, and the evil man brings evil things out of the evil stored up in his heart. For out of the overflow of his heart his mouth speaks."
---
"Greater is He that is in you, than he that is in the world.' I John 4:4"
---
"No one lights a lamp and puts it in a place where it will be hidden, or under a bowl. Instead he puts it on its stand, so that those who come in may see the light."
---
"[The decision] must be answered from deep within the conscience of the individual involved, ... Those who seek counsel from the church on this subject are encouraged to review the advantages and disadvantages of doing so, to implore the Lord for inspiration and guidance, and then to take the course of action which would give them a feeling of peace and comfort."
---
"Look at the birds of the air; your heavenly father feeds them. Are you not much more valuable than they? Matthew 6:26 (NIV)"
---
"Very truly, I tell you, servants are not greater than their master, nor are messengers greater than the one who sent them. If you know these things, you are blessed if you do them."
---
If those who lead you say to you, "Look, the Kingdom is in the sky," the the birds will get there first.If they say "It is in the ocean," then the fish will get there first.But the Kingdom of God is within you and outside of you.Once you come to know yourselves, you will become known.And you will know that it is you who are the children of the living Father.
---
They said to Him: "Shall we then, being children, enter the Kingdom?" Jesus said to them: "When you make the two one, and when you make the inner as the outer and the outer as the inner and the above as the below, and when you make the male and the female into a single one, then you shall enter the kingdom."
---
The kingdom of heaven is spread out across the earth, only people don't see it.



I'm Finished With Jesus Quotes
Take Me To The Quotations Index

I'm Finished With Jesus Quotes
Take Me To Famous Quotations

Take Me To
The Abundance and Happiness Home Page

Site Map



Copyright © 2005-2008, Enlightened Journey Enterprises and Abundance-and-Happiness.com. The Jesus Quotes article and all content on Abundance-and-Happiness.com is strictly prohibited from copy or reproduction in any form, in whole or in part without the express written consent of the author Chuck Danes and/or Enlightened Journey Enterprises. All Rights Reserved Worldwide
Each of the resources recommended in the Jesus Quotes article and throughout Abundance-and-Happiness.com has been personally tested, utilized and approved by the founder as a credible and effective means of accomplishing it's intended purpose. Any and all guarantees are handled through the company that provides the resource.



End of Jesus Quotes