Chuck and ______'s Vision Board
"Internalize And Envision Your Deepest Desires, Hold Fast To Their Reality In Your Minds Eye And Their Realness Via External Tangible and Measurable Results Will Manifest"
The people, conditions, circumstances, ideas to make
your "Imaginings" real and tangible will show up.
They HAVE To. It's The Law!!
"Imagination is the greatest creative force in the universe."
- Albert Einstein
Welcome To Chuck and _________'s Home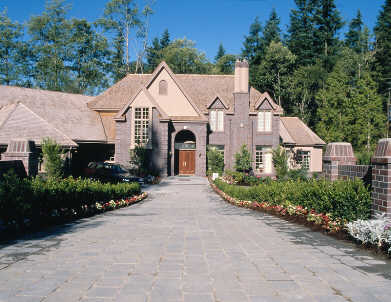 Front View Of Our Home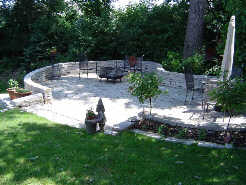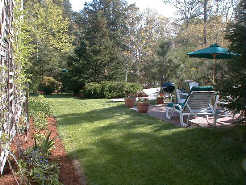 West Patio (Left) and Sitting Area (Right)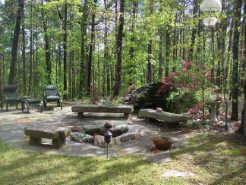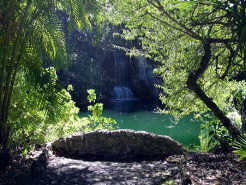 Bonfire Sitting Area (Left) My Favorite Meditation Spot (Right)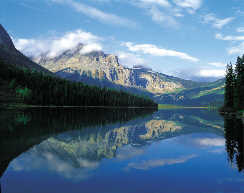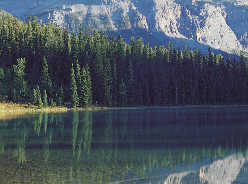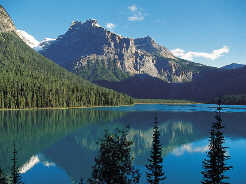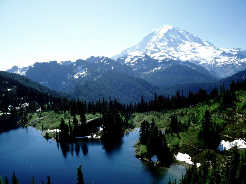 Southeast And Southwest Views From Main Patio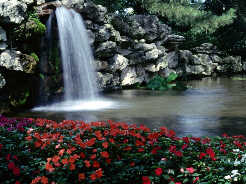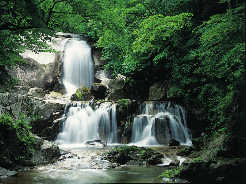 Northeast and Southwest Waterfalls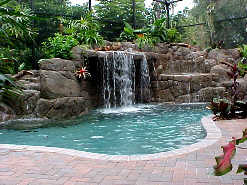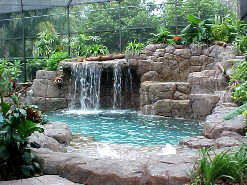 East and West Ends Of Swimming Pool
And Of Course, Plenty of Room For Our Friends To Roam and Play When They Come To Stay With Us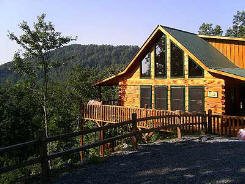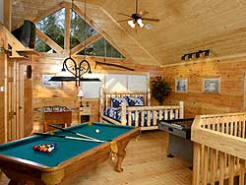 Guest Cabin #1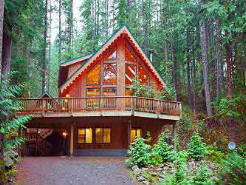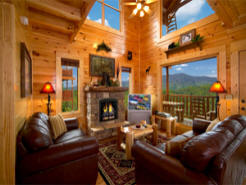 Guest Cabin #2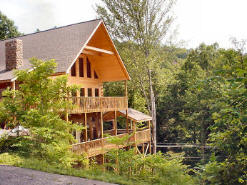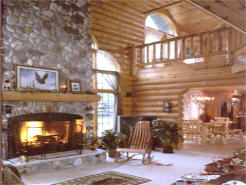 Guest Cabin #3
And Plenty of Money on Hand of Course To Exchange Value So _______ and I Can Give More, Receive More, Play More and Fully Enjoy EVERY Aspect Of That Giving, Receiving and Playing on ALL Levels, Tangibly and Intangibly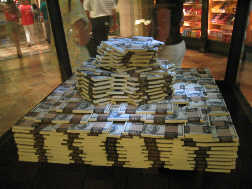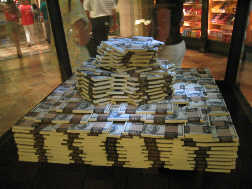 Our First $2,000,000.00 (liquid petty cash)
---
Let's Not Forget The Toys!!...The Fun, Exotic, Luxurious, Exquisite Toys To Play More, Enjoy More, Savor More and Fully Experience The Tangible World More...Together
Our 525 HP 40 Ft. American Eagle Diesel Pusher Motor Home
(Home Away From Home)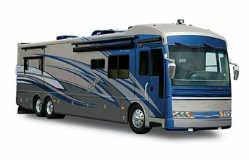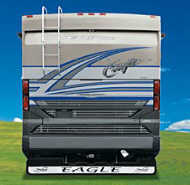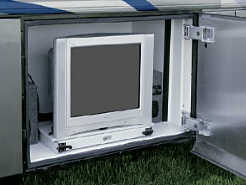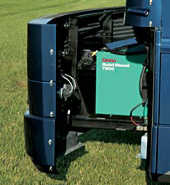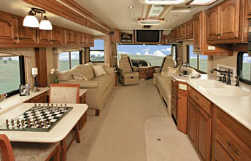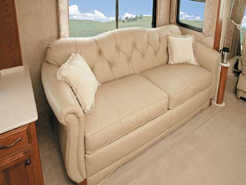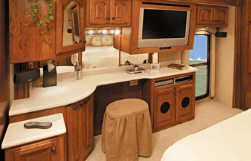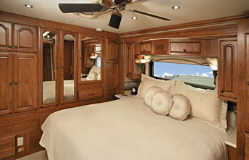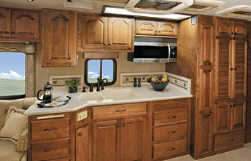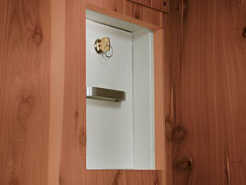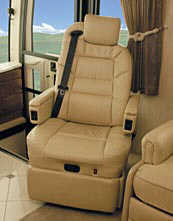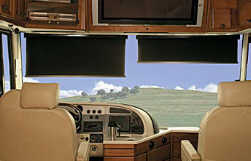 ---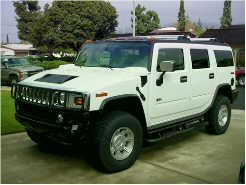 The Hummer H2 for Pulling Behind our Motor Coach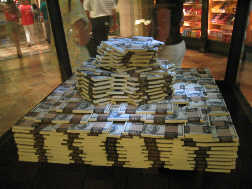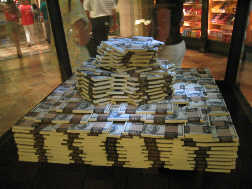 Our 3rd and 4th Million Dollars ($4,000,000.00 liquid petty cash...play money)
---
Ohhhh...Let's Not Forget This!
Our Luxury Yacht "Just Chillin"
Our 2nd Home Away From Home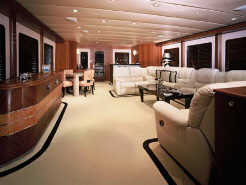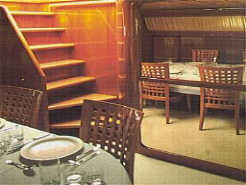 Family Room and Stairs To Lower Dining Area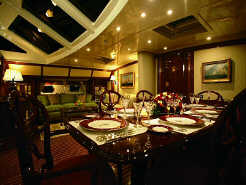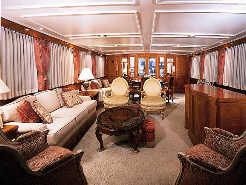 Formal Dining and Formal Sitting Area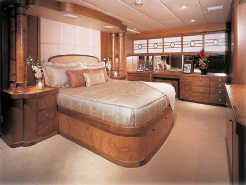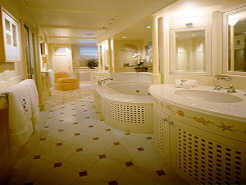 Master Bedroom and Master Bathroom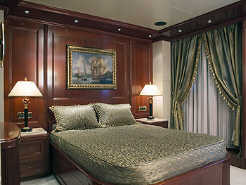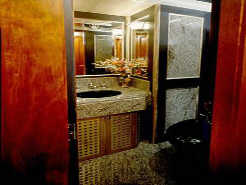 Guest Suite 1 and Guest Bathroom For Our Friends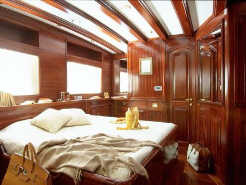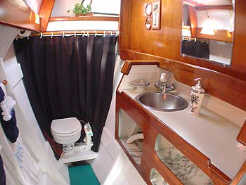 Guest Suite 2 and Bathroom For More of Our Friends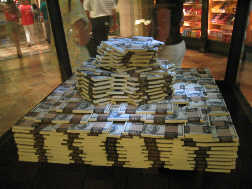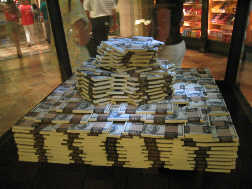 Our 5th and 6th Million Dollars ($6,000,000.00 in liquid assets...fun money)
To Receive Such an Incredible and Bountiful Harvest, The Seeds Must First Be Planted, Nurtured and Fed. As We Sow, We Also Reap...Right? Of Course. No Seeds No Harvest. The Kind, Quality and Quantity of The Seed Determines The Kind, Quality and Quantity of The Harvest...Plain and "Simple"
So What Seeds Must Be Sown? What Value Must Be Given First To Receive Such Fun, Expensive, Exquisite and Exciting Stuff? How Much Value is Necessary To Give To "The Kingdom"...The Field...to Reap a Harvest of That Kind, Quality and Quantity?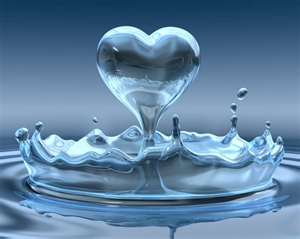 More Specifically How Will I Do That? What Can I DO Starting Right Here, Right Now To Allow The Vision To To Take Form and To Become Whole, Tangible and Complete on ALL Levels?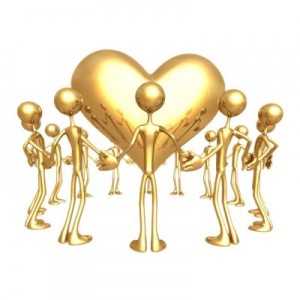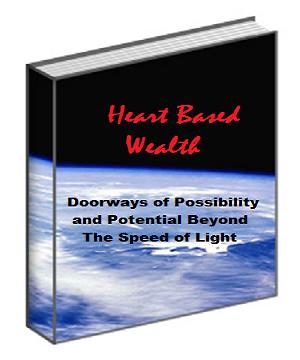 Heart Based Wealth
By using and contributing my unique and inherent gifts of course. By reaching out, sharing, leading and teaching others what I KNOW is necessary to create 'Heart Based Wealth' for themselves, whatever that means for them.
Sharing with others what I've come to "know and understand" regarding the Power of Love Unconditional and how aligning and harmonizing with This Love on all levels...in all they think, say and do can, will and does enable and empower them to create and experience 'Heart Based Wealth' too.
And yes...that's all really nice "feel good stuff"...fun "stuff"...expensive "stuff"...LOTS and lots of fun, expensive, nice and really cool "stuff"...
But what good would all this "stuff" be...what would all this stuff "truly" be worth without someone..."a special someone"...to share and enjoy it all with?
A "Very Special Someone" to Love, to dream, to envision, to plan, to create, to share and enjoy it with you.
How could any house, regardless of how big and beautiful possibly be a home?
How could a coach, regardless of how luxurious be a fun, enjoyable rolling palace?
How could a yacht, regardless of how exquisitely equipped and decorated provide a fulfilling experience?
How could all the "money and stuff" in the world be fun, bring joy and real fulfillment without that "special someone" to share it all with?
It would be worth Nothing. Absolutely nothing. In fact...it would ALL be quite useless, worthless and unnecessary actually.
Because what good is any of this expensive and shiny stuff in and of itself? What value does it "truly hold?" What is it "really worth" without a "very special someone" to create, savor, enjoy and share it all with?



There would still be something missing. Someone very special, very important and very necessary to fully express and experience the joy and fulness of Love on ALL levels...
So first...More Importantly Than All This "Tangible, Nice, Fun, Exquisite, Expensive and Feel Good Stuff"...Let's do our best, starting right where we are... right here, right now, to focus on the Main Thing, continue to contribute, provide value to the world, "keep on keepin on", spread The Good News to all who are open, ready and willing to hear, move confidently forward and at the same time be open and receptive to the signs. In the meantime just "be still" until the time is "right" and She arrives.
Let's imagine, envision, focus, feel, "be still" and wait for that "Very Special Someone" to show up. Someone to love with, dream with, imagine with, envision with, share with, create with, play with, laugh with, experience with and watch with as the materialization of our shared vision unfolds.
Someone Who's Capable of "Feeling", Giving
and Receiving Real Love..."Crazy Love"
Whole, Full, Complete, Deeply Satisfying, Unconditional
and Soul Stirring "Crazy Love" like this...
But not just anyone knows how to do that. Few do. It requires someone...a "Very Soulful, Special Someone" with a very uncommon understanding and who possesses very unique, special and very specific qualities...
qualities that radiate, shine through and make it crystal clear that she understands, feels and knows Love...Real Love on ALL levels.
And when She decides to show up and reveals Herself...when this describes Her then you'll know the time is near.
That's when you'll know that it's Her...the "Very Special Someone" you've envisioned, chosen to "be still" and have waited for.
Someone very unique, very special, fun, playful, adventurous, insightful, mindful, intuitively aware, soul centered, emotionally mature, confident, kind, calm, compassionate, empathetic, giving, caring, sensual, beautiful, tender and Unconditional to create, share, enjoy, savor and experience all this "fun, tangible stuff" with?
"Someone Very Very "Special" who "truly sees" far beyond where most choose to look. Someone who knows how to Love deeply. Someone who knows and truly understands how to both give and receive Love Fully, Deeply and Unconditionally...on ALL levels...
Heart - Mind - Body - Soul
Someone to Honor, Respect, Cherish, Love, Hold, Savor, Admire, Create and Share the Love and all the "stuff" with?
Someone who knows and understands the power of seeing first, "feeling it" first and "knowing it" first. Someone who supports, believes in, stands with you and encourages you as you do her...unconditionally.
Someone who clearly understands the "power of two" and "knows" what can be done together when a unified focus and intention to serve and Love join together and makes the two...One.
Someone who "truly knows" there are no limits. Someone who "knows" no vision is too big. Someone who sincerely believes there are no endings, only new beginnings. Someone who KNOWS the power of accepting and loving unconditionally and "judging not by appearances." Someone who understands, "believes" and KNOWS that infinite possibilities already do exist and their probability of becoming "real", tangible and measurable is nothing more or less than a choice...an inherent and freely provided gift...an eternal promise made to and for each of us without exception. A Promise that stands and has stood the test of time...unconditionally.
Someone who understands that probabilities and possibilities are only made real, tangible and measurable by consciously choosing it for yourself and once chosen...once clearly defined, once KNOWN, moving confidently forward in Love, shining your light, serving others, contributing, providing value and "allowing" that shared vision to become whole, real and measurable....together.
Someone who knows and understands that when Love speaks it's time to move. A very special someone to idealize, envision, construct, create and share a common vision with.
Someone Very Very Unique and Special...Maybe even someone like this...perhaps even someone EXACTLY like this to Love Deeply...to trust, to confide in, to savor, enjoy, share and reflect on your Dream Life together.
Someone to make the tangible picture of life complete...The Vision whole, harmonious, fulfilling and LOVE on ALL levels...
...physically, financially, relationally, emotionally and spiritually.
A Very Special Someone to fill in the blank and allow the tangible expression and experience of Chuck and _________'s Vision Board to become whole, complete, tangible, measurable and Love on ALL levels.
And who can possibly know how or when that will happen. How or when is not my job. What and Why are.
BUT, maybe...just maybe how and when is near..."Be Still"


Maybe that Very Special Someone is someone like this...perhaps even, someone EXACTLY like this...
Maybe...maybe not...Who can "know" what tomorrow brings? What I do KNOW is that WHAT it brings, WHATEVER that is will be perfect, serve a Higher Purpose and work for "A Greater Good"...unconditionally.
...but maybe...just maybe that moment in time has come...perhaps the how, when and the who is showing up and that "special someone" has arrived. Maybe she has shown up...maybe not.
Be Still...Who can "know" until both feel, know, acknowledge it and choose to say yes to the experience?
So for now I'll keep my focus on and be grateful for and savor the love that's here now...unconditionally.
That's enough for now until it's not. Who can know where tomorrow leads or what it brings until it becomes...now at some point in the future?
"Love is patient, love is kind. It does not envy, it does not boast, it is not proud. It is not rude, it is not self-seeking, it is not easily angered, it keeps no record of wrongs. Love does not delight in evil (translated = calamity, disaster and adversity) but rejoices with the truth. It always protects, always trusts, always hopes, always perseveres.
Love never fails"...Not EVER.
Love can't fail simply because "Love is all there is." It's "The Light" that created "The Law" of the land and encompasses everything that was, is or ever will be.
And "knowing" that I'll find peace, comfort, joy, choose love and be grateful now, envision now, see it now, savor and cherish what is now and at some point...when some future now is "just right" and intended to be, then..._________ and I will see ALL of our collective hopes, dreams, visions, aspirations and imaginings come into the now.
I'll simply "allow" that for now, open to it, accept it and receive it when the time is right.
For now I'll do my best to Be Still.
And that "feels good." I love that and it is absolutely perfect and exactly as it was intended to be...for now.
Choosing Love and "Peace of Mind" is the Ultimate Prize that all the "shiny stuff", money and/or people in the world simply cannot and will not ever be able to provide.
But when my "Very Special Someone" shows up, she'll KNOW that too...
So...until she does show up, be Happy and "BE STILL"...Just Be Still and KNOW.



It's only necessary that you open your heart and choose to keep your mind consciously, intentionally, purposefully, and consistently focused on "The Main Thing"...the Higher Truth
Choose To "Be Still"...Quiet the Mind, Focus, Listen, Watch, Remain Open, Willing, Attentive, Receptive and You'll See, KNOW and Experience The Higher Truth. It's SO Simple...
Love - Allow - Accept - Surrender...Unconditionally...
...On ALL Levels
---
"Seek ye first the Kingdom in all it's righteousness and all "these things" will be added unto you." - An Eternal Promise from The Text
---
"Be still and KNOW that I am God" - The Wisdom and Direction To KNOW That The Eternal Promise is Real
---
"Be transformed by the renewing of your mind" - Allow What Stirs In Your Heart To Permeate and Fill Your Mind
---
"Be anxious for nothing, but in everything by prayer and supplication with thanksgiving let your requests be made known to God." - Your role in the process
---
"Whatsoever you desire when you pray, believe that you receive and it shall be given you." - An Eternal Promise from the Text
---
Ask and you shall receive. Seek and you will find. Knock and the door will be opened unto you. For EVERYONE who asks, receives. He who seeks finds. And to him who knocks, the door shall be opened unto you." - Another Eternal Promise from The Text
---
"You shall also decree a thing, and it shall be established to you: and 'The Light' shall shine on your ways. - Yet Another 'Eternal Promise'
---
"Which of you fathers, if your son asks for a fish, will give him a snake instead? Or if he asks for an egg, will give him a scorpion? If you then, though you are evil, (translated - calamity, adversity and disaster) know how to give good gifts to your children, how much more will your Father in heaven give the Holy Spirit to those who ask him!" - The Greatest 'Eternal Promise' of All
---
"The greatest of these is Love" - The "Main Thing" To BE and DO and Project That Allows The Eternal Promise To Be Fulfilled on ALL Levels
---
"Imagination is the greatest creative force in the universe."
- Albert Einstein
"And all these "things" will be added unto you"...should you choose to "keep on keepin on", keep your heart open and your mind fixated and focused on the "Main Thing"...unconditionally


Finished With Vision Board
Take me To The Home Page

Site Map



Copyright © 2006-2013, Chuck and ______'s Vision Board and all content on Abundance-and-Happiness.com is strictly prohibited from copy, reproduction or unauthorized use in whole or in part without the express written consent of Chuck Danes and/or Enlightened Journey Enterprises. All Rights Reserved Worldwide




End Of Vision Board