Inspirational Music for Enahancing Awareness
Inspirational Awareness Enhancement Music For Providing Greater Insight, Understanding, Direction And Assisting You To Think About And Stay Focused On What's "Truly" Important In Life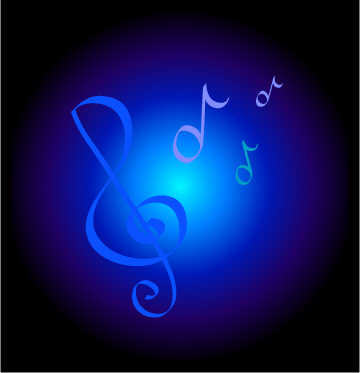 "Music and rhythm find their way
into the secret places of the soul" - Plato
Inspirational music can serve as a powerful message for awakening us to and reminding us of the important things that the day to day distractions in life can at times cause us to overlook and forget.
If you've explored the site at all or been exposed to the message that I share, you're already aware just how important and powerful your thoughts, feelings and emotions are in the creation of your "physical reality" picture.
The Inspirational Music videos below are such that convey a message of insight, direction, hope and promise. They're intended to assist you in raising your vibrational output...your resonance, which in turn will serve to attract to you the people, conditions and resources necessary to fulfill your heartfelt dreams and desires and enhance the outcomes experienced in the various areas of your life.
These hand picked inspirational music videos posted here are some that have proven to make an immense impact in my own life and it's my hope that they might also serve to provoke deeper thought with regard to your "true power", rekindle your spirit and/or perhaps provide a needed boost. It's my hope that they'll serve as a reminder that will assist you in staying "consciously" focused, fixated and on track as you progress toward the fulfillment of your desired destination.
Relax, enjoy and absorb the inspiring messages conveyed. You deserve to be fulfilled, prosperous, at peace and infinitely abundant physically, financially, relationally, emotionally and spiritually.
It's my hope and wish for you that the inspirational music videos below might play some role in assisting you to achieve just that for yourself.

You Might Also Enjoy Our Inspiring Love Songs
Inspirational Music Videos
Can We All Just Get Along?
Guy Sebastian
The Wayseer Manifesto
John Garrett
Today I'm Gonna Try and Change The World
Johnny Reid
The Greatest Love Of All
Whitney Houston
Someone Like You
Van Morrison
Metamorphosis
Enigma
Ten Years Time
Gabrielle
You Raise Me Up
Josh Groban
I Believe In You
Nick Arandes
I Choose Love 2
Shawn Gallaway
Ordinary Miracle
Sarah McLachlan
Shower The People
James Taylor
Heart of The Matter
Don Henley
Waiting On The World To Change
John Mayer
Angel On My Shoulder
Natalie Cole
Nothings Gonna Stop Us Now
Starship
Just Fine
Mary J Blige
Eye Of The Tiger
Stayin Alive
The Bee Gees
Learning To Fly
Pink Floyd
Live Like You Were Dying
Tim Mcgraw
Let It Be
The Beatles
You've Got A Friend
Carole King
I'm Finished With Inspirational Music
Take Me To Inspiring Love Songs

I'm Finished With Inspirational Music
Take Me To The Abundance-and-Happiness.com Home Page

Site Map



End Of Inspirational Music