Inspirational Poems
True To Life Inspirational Poems To Enlighten, Comfort and Guide You On Your Journey Through Life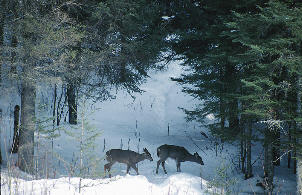 These Original and Inspiring Poems Will Speak To Your Heart!!
Inspirational Poems are our way of assisting to get the important life messages out to all who may benefit from the message they convey.
Sometimes life can bring us to places where we just need to stop, take a deep breath, and gather our strength to make it through just one more day.
The following Inspirational Poems are original, thought provoking, true to life poems that may be the little boost of inspiration you need to to get back on track.
So take a moment, relax, and absorb the message that each of these inspiring poems bring.
(We'll be continuously adding additional inspirational poems as they are produced)



Inspirational Poems About Life, Love,
Caring and Conscious Living
Remembering Lifes Purpose - Chuck Danes
We each have an important role to fulfill during this journey we call life. The things we absorb along the way can sometimes leave us feeling overwhelmed, confused, and not sure which direction to follow. Recall, Reclaim, and begin working toward fulfilling the purpose for which you were sent and you will find new meaning, joy, fulfillment, and a sense of deep inner peace in each and every area of your life.



The Perfect Plan - Chuck Danes
Life can prove to be an amazing journey as well as present challenges that at times can be "perceived" as insurmountable. But is their appearance blocking and keeping you from receiving all that you were intended? Their is a "Perfect Plan" in place that enables and empowers you to attract and experience whatever you might choose for yourself.



The Whisper - Chuck Danes
There are times when those we care for need a a caring friend, a shoulder and inspired words of encouragement as they struggle through difficult and challenging times. We all have those times without a doubt.
But in the case of a friend who's loved one steps through the veil, oftentimes the pain felt far exceeds the normal challenges. With that being true, it can be difficult to know just the right words to say to comfort, soothe and assist in the way we truly want to.
The Whisper is such a poem that comes from somewhere beyond common logic and rationale, flows from the heart and says much in few words.



Gratitude - Chuck Danes
Gratitude is not only a necessary but a crucial aspect of creating real and lasting wealth in all areas of your life. This poem expresses many of the things that I am personally grateful for. What is understood by few is the necessity of establishing a heartfelt gratitude for those things which we find pleasing as well as those that we don't.
This poem of Gratitude will assist you in understanding why.






Are You Living and Fulfilling Your Purpose?
Are you interested in receiving ongoing "Life Changing Knowledge" and "Step by Step Guidance" that will empower you to produce positive and profound results in each and every area of your life?
If So......
Subscribe to the FREE "Enlightened Journey" E-Zine.
This life enhancing, once per month, self empowerment E-Zine will provide you with crucial and timely tips, strategies, and principles as well as a specific step by step action plan that will empower YOU to create a life of True and Lasting Abundance and Happiness.
Subscribe Today and begin to discover how to "Illuminate" YOUR path, and discover how You Too can begin Acheiving and Experiencing ALL the Abundance and Happiness that you were intended to receive and created to enjoy.
Life can be an Exciting, Rewarding, and Fulfilling Journey IF you'll allow it to be.
"Join Us And We'll Walk The Path Together"
Claim Your FREE Monthly Edition Of The
"Enlightened Journey" Ezine
Join Us And We'll Walk The Path Together
True and Lasting Abundance and Happiness are just a choice away.
Whatever choices you make, both today and in the future, it is our sincere hope that they might lead you one step closer to experiencing all the Love, Fulfillment, Profound Inner Peace, and Prosperity that you were intended to receive and created to enjoy.
What we choose to refer to as Abundance and Happiness.



---
Here's A Quick And Easy Way To Get Hours of Inspiration And Entertainment....
Delivered Directly To Your Front Door!
Join Award Winning Producer
Steven Simon And The
Spiritual Cinema Circle!
Now it's easier than ever to get hours of heart warming and wholesome inspiration into your life each month! Now in over 60 countries in the world and growing at a rapid rate. Find out how you can become a part of the Spiritual Cinema Circle today.
---
If you enjoy Inspirational Poems, you might also enjoy our Inspirational and Motivational Quotes or our Inspiring Articles Be sure to check out the rest of our site.
It's purpose is to empower, inspire, coach, and guide you. The tips and tools within it will walk you step by simple step down the road to higher knowledge and a deeper, crystal clear understanding of how to achieve whatever it is you are looking for in your life, regardless of how many times you may have tried and failed in the past.
If you can provide the will and desire we will show you how you can create a life beyond your wildest expectations. Finally you will come to know what it means to experience deep and lasting Abundance and Happiness.
I'm Finished With Inspirational Poems
Take Me To Inspiring Articles

Take Me To Self Help / Personal Development Products

Finished With Inspirational Poems
Take Me To The Home Page

Site Map



Each of the resources recommended through Abundance-and-Happiness.com has been personally tested and approved by the founder as a credible and effective means of accomplishing it's intended purpose. Any and all guarantees are handled through the company that provides the resource.
Copyright © 2005-2012, Abundance-and-Happiness.com The Inspirational Poems and all content on Abundance-and-Happiness.com is strictly prohibited without the express written consent of the author and/or Enlightened Journey Enterprises. All Rights Reserved Worldwide.
End Of Inspirational Poems