Inspiring Love Songs to Raise Your Vibration and Enhance the Quality of Your Life...
...BIG Time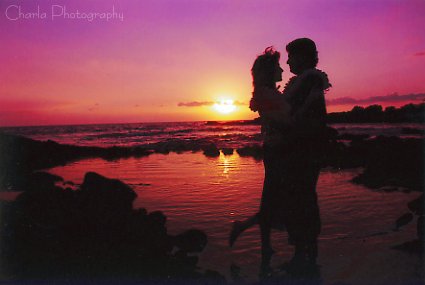 "Love bears all things, believes all things,
hopes all things. Love never ends."
Inspiring Love Songs
Inspiring Love Songs can provide an extremely powerful emotional stimulant to assist in not only attracting your "Special Someone", but at a much deeper level produce a projection of energy that attracts and creates "desired" outcomes in every area of life that consistently transcend common human "logic."
A projection of heartfelt love, whether towards another or simply a deeply seeded and heartfelt "desire" expressed and consciously projected with clarity and unattached abandonment initiates a creative force so strong that nothing known to man can contain it.
It reveals and enables you to see in tangible form, The Power of Imagination...
...YOUR imagination. THE greatest form of power known to man.
When you "consciously harmonize that with Love, step back and take notice and prepare to be amazed and astounded.
Because you will be EVERY single time without fail. It NEVER fails. It CAN'T fail.
And that's why I've chosen to share just a few of many of my favorite inspiring Love songs here. So you might experience more of that power for yourself.
The power of genuine, non intrusive and heartfelt Love is by far the greatest feeling place that you could ever allow yourself to enter into and the results experienced by making a "conscious and intentional" choice to do so can, will, and do provide physical outcomes that far surpass common logic and human understanding.
It's my hope that the following inspiring love songs will enable you to enter into and experience that place of indescribably profound and pure life shifting power if only for a moment.
That's all that's necessary too to make "miracles" real and tangible. One moment of "heart based"..."focused" and "intentional" feelings of Love.
From a place of "deep inner knowing" combined with a series of personal experiences, I can attest, Love "truly can and does" conquer all and produces life outcomes that many so often associate and "perceive" to be miracles.
Because of Love..."The BIG Love", they always are. EVERYTHING is.
I hope these Inspiring Love Songs assist you in getting out of your head, tuning into your heart so you might "SEE and experiencing" for yourself just how "true" that is.
Find comfort in the fact that Love is all there is and Love is of the heart.


I Hope You Love and Enjoy These Inspiring Love Songs
and That They Stir You at the "Heart and Soul" Level
Someone Like You - Van Morrison
Your Love Amazes Me - John Berry
Crazy Love - Michael Bolton
Hold On My Heart - Genesis
Hello - Lionel Richie
Say You Say Me - Lionel Richie
Now and Forever - Richard Marx
Lady - Kenny Rogers
I'm Alive - Celine Dion
Said I Loved You But I Lied - Michael Bolton
I Want To Know What Love Is - Foreigner
I've Been Waiting For A Girl Like You - Foreigner
Nothing's Gonna Stop Us Now - Starship
Amazed - Lonestar
The Power Of Love - Celine Dion
To Love Somebody - The Bee Gees
Soul Provider - Michael Bolton
How Deep Is Your Love - The Bee Gees
When A Man Loves A Woman - Michael Bolton
Good Morning Beautiful - Steve Holy
I Drove All Night - Celine Dion
God Blessed The Broken Road - Rascal Flatts
I Can Be Your Hero Baby - Enrique Iglesias
I Will Always Love You - Whitney Houston
Sexual Healing - Marvin Gaye
Nothing's Gonna Change My Love For You - Glenn Maderios
I'm Finished With Inspiring Love Songs
Take Me To The Inspiration Index

I'm Finished With Inspiring Love Songs
Take Me To The Relational Wellness Index

Take Me To The Abundance and Happiness Homepage

Site Map



Copyright © 2008 -2013, Abundance-and-Happiness.com The Inspiring Love Songs article and all content throughout Abundance-and-Happiness.com is copyright protected and strictly prohibited from copy or reproduction of any type without the express written consent of the author Chuck Danes and/or Enlightened Journey Enterprises. All Rights Reserved Worldwide.

Each of the resources recommended in the Inspiring Love Songs article and throughout Abundance-and-Happiness.com has been personally tested and approved by the founder as a credible and effective means of accomplishing it's intended purpose. Any and all guarantees are handled through the company that provides the resource.
End Of Inspiring Love Songs