Eric Pepin and Higher Balance
On The Road - Colorado
Listen In And Watch As Eric Pepin and The Higher Balance Institute Take Personal and Spiritual Development
On The Road To Fort Collins Colorado
Elevating Spiritual Awareness and Sixth Sense Sensory
Has Never Been More Profound Or Fun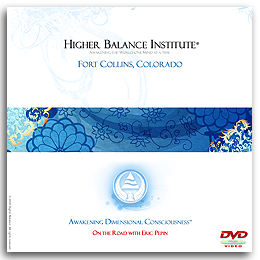 Prerequisites Apply To The Higher Balance Road Trip Modules
Please note : To receive full benefit from the Higher Balance Road Trip modules, it's recommended that you first own the Core I : Awakening Dimensional Consciousness Guided Meditation System. Core I provides the foundational understanding for all of Eric Pepin's proceeding personal and spiritual development modules
The Eric Pepin and Higher Balance On The Road - Colorado Town Meeting module is available in both DVD Video and Audio Version
Who says personal and spiritual development can't be a load of fun?
Join Eric Pepin and The Higher Balance Institute as they stop in Colorado for one of many Higher Balance On The Road town meetings where Higher Balance founder Eric Pepin awe inspires an intimate gathering of "seekers" with his profound wisdom, knowledge and understanding of the spiritual/metaphysical realm.
This initial and exciting stop in the road tour takes you to the infamous Skin walker Ranch. This unique and mysterious place is renowned for its paranormal activity and energy.
Follow along with Eric through a mind bending journey of the senses as together you explore various aspects of the sixth sense, the mystique behind ghosts, hauntings and hubs of paranormal activity. When it comes to understanding energy and energy hotspots this is a must have in your collection.
Profound new insights will be shared into this very intriguing subject matter. If you think you had the answers or had an inkling as to how these places work, this is a true test of your knowledge base. Hold onto your hats because once you absorb this course you will see well beyond the veil that separates you from the truth that lies underneath it all.
Want to know more about what it is to be an energy being? How about why Astral projection is important to your development. Or, since there is such an emphasis on paranormal experiences, what exactly are the going to do to help you in your development.Eric will share invaluable insights as to how to best approach astral projections and give you the information you need to be able to understand what exactly paranormal experiences are going to do for you in your spiritual quest for understanding.
Dreams have been symbols for the mystical since the first days of the Shaman. Even as of today we are constantly fascinated by this uncharted realm of our minds. This course will dissolve any grey area that you may have regarding dreams and their significance. As Eric dives deeper into this topic he will relieve any confusion that may still be lurking in the recesses of your mind. You will be able to have a firm understanding of the difference between dreams and know for certain which ones are simply brain based and which ones blow off the charts and enter into hyper dimensional space!
You will even learn how your dreams interact with the consciousness of the Gaia Mind.
Through profound states of dream awareness you actually download your experiences to the Gaia mind, contributing to its intuitive intelligence! And if that wasn't enough you will discover why premonitions and heightened states of awareness are so profound during these deep states of sleep. Prepare yourself for one hell of a ride as you go into the inner workings of how you can literally gleam information that has already been uploaded to the Gaia mind. From premonitions, to unlocking the vaults of ancient memory!
Once you align yourself properly with what is presented in this course you will be set to receive knowledge beyond your wildest dreams! All of which is completely possible and plausible, it is simply up to you.


Own The Eric Pepin and Higher Balance On The Road - Colorado Town Meeting module today for only...
$99.00
>
---
Purchase With 100% Assurance and
ZERO Risk With Our No Hassle Return Policy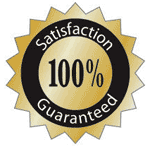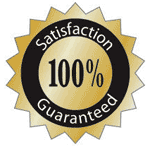 All Higher Balance Products Are Backed By A 100% Unconditional No Hassle, No Quibble Satisfaction Guarantee
'The Higher Balance On The Road - Colorado' module like all Higher Balance Awakening Dimensional Consciousness modules and products comes with a 100% Unconditional Satisfaction Guarantee
We Proudly Stand Behind Our Core Expansion Modules With
A RISK FREE 30 Day 100% Money Back Guarantee.
Your Complete Satisfaction Is Our #1 Priority
---
Additional Higher Balance Institute Modules and Resources
---
I'm Finished With Eric Pepin and Higher Balance On The Road - Colorado
Take Me To The Higher Balance On The Road Index

Take Me To The Higher Balance
Spiritual Development Product Index

I'd Like To Learn More About The
Awakening Dimensional Consciousness Guided Meditation System

Tell Me More About
The Higher Balance Institute