Eric Pepin and Higher Balance
On The Road - Pennsylvania
Join Eric Pepin and Members Of The Higher Balance Institute Staff In Some Profound Discussions Concerning Spiritual Awakening During The Higher Balance Road Trip In New Castle Pennsylvania
Recognize and Overcome The Brains Control
Over You and Your Experiences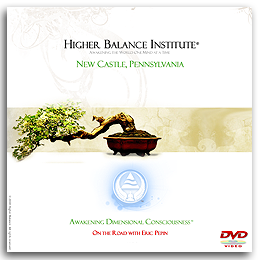 Prerequisites Apply To The Higher Balance Road Trip Modules
Please note : To receive full benefit from the Higher Balance Road Trip modules, it's recommended that you first own the Core I : Awakening Dimensional Consciousness Guided Meditation System. Core I provides the foundational understanding for all of Eric Pepin's proceeding personal and spiritual development modules
The Eric Pepin and Higher Balance On The Road - Pennsylvania Module
is available in both DVD Video and Audio Version
In this enlightening and mind bending module you'll be joining Higher Balance founder, Eric Pepin and some of the Higher Balance team during their Higher Balance On The Road - Pennsylvania stop in New Castle PA.
You were introduced to the power of the brain as an editor of your experiences in the Handbook of the Navigator. Remember counting the "F's"? No? Well, that's probably because your brain edited out the experience. You don't think so? Find out exactly how powerful the brain is at editing out information in this very intimate stop on the cross country tour.
As you know the brain is designed to comprehend and make sense out of our experiences in this dimension. Well what happens when you start receiving information of an other dimensional origin? Do you think that just as the doe keeps you from reaching higher states of consciousness that the brain is not going to do its part in helping you forget everything that you've fought so hard to remember? You betcha it is. In fact, your brain is very adamant about keeping you rooted in this dimension. How else would over half of the people in attendance to this discourse forget everything that was said during it? Believe me it wasn't because it was boring! This enthralling portrayal as to how the brain edits and why it does so will equip you with a whole new slew of knowledge that you can put in your favor as you press on to freedom.
Bear in mind that it's not just dimensional knowledge that the brain edits from you. Remember the "F's"? Well that was just an exercise in awareness. So now what if you take what happened with them and apply it to, let's say something like UFO's or ghosts? How about portals or entities? All of this is outside of the realm of the brain's normal process so therefore is subject to the possibility of being discarded as invaluable knowledge. Even though this is some of the most pertinent knowledge regarding your awakening you are at risk of losing it all because your brain says so.
There is still hope. By taking into consideration what great power the brain has you still have something even more powerful if you choose to use it. Your mindfulness. I'm not saying that it's not going to be a war, but at least now you will be well equipped for it.
When you watch this course you will also begin to understand exactly how important group work is in order to yield profound affects. When the group gets together and performs aums, and each individual takes a turn in the middle of a circle you will feel like all of the energy from the group is directed towards you. You can then use this energy to help raise your frequency.
After this class you will really know how important having a good energetic frequency is to your development and understanding. And, how your environment or the energy in your environment can obstruct your ability to learn dimensional concepts.
It is time to take a whole new approach to working with the brain and governor, and this course will teach you how to do exactly that.
Own The Eric Pepin and Higher Balance On The Road - Pennsylvania Town Meeting module today for only...
$99.00
>
---
Purchase With 100% Assurance and
ZERO Risk With Our No Hassle Return Policy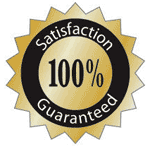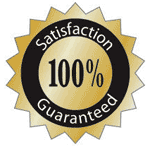 All Higher Balance Products Are Backed By A 100% Unconditional No Hassle, No Quibble Satisfaction Guarantee
'Phoenix Rising' like all Higher Balance Awakening Dimensional Consciousness modules and products comes with a 100% Unconditional Satisfaction Guarantee
We Proudly Stand Behind Our Core Expansion Modules With
A RISK FREE 30 Day 100% Money Back Guarantee.
Your Complete Satisfaction Is Our #1 Priority
---
Additional Higher Balance Institute Modules and Resources
---
I'm Finished With Eric Pepin and Higher Balance On The Road - Pennsylvania
Take Me To The Higher Balance On The Road Index

Take Me To The Higher Balance
Spiritual Development Product Index

I'd Like To Learn More About The
Awakening Dimensional Consciousness Guided Meditation System

Tell Me More About
The Higher Balance Institute