Eric Pepin and Higher Balance
On The Road - Rhode Island
Discover A Brand New Level Of Sixth Sense Abilities That You Have Open Access To Yet Probably Aren't Even Aware Of
Spiritual Development Is An Ever Expanding Journey
Sixth Sense Awareness Makes It A Profound One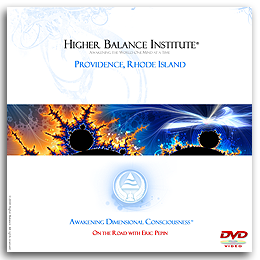 Prerequisites Apply To The Higher Balance Road Trip Modules
Please note : To receive full benefit from the Higher Balance Road Trip modules, it's recommended that you first own the Core I : Awakening Dimensional Consciousness Guided Meditation System. Core I provides the foundational understanding for all of Eric Pepin's proceeding personal and spiritual development modules
The Eric Pepin and Higher Balance On The Road - Rhode Island
Town Meeting module is available in both DVD Video and Audio Version
Kick back, relax and allow the wisdom to fill you as you absorb the On the Road with Eric Pepin: Providence Rhode Island module.
In this open floor discussion of Navigators joined together in Providence Rhode Island, Higher Balance founder Eric Pepin discusses a variety of topics that are absolutely pertinent to every Navigators growth. From revealing how to utilize a galactic window in order to propel yourself into profound states of consciousness to how to best construct within your own mind a structure that will cultivate a brand new level of sixth sense abilities. This exercise is in fact one that Eric says played a major role in his own development as a youth. Seize this opportunity and live this one of a kind proliferation of knowledge.
A very valuable piece of information that many have missed is the significance of Side Real time. If you haven't heard of this phenomenon, then now is the time that you get caught up and know how this galactic occurrence affects all of us. It is crucial that you reflect upon this and come to a full understanding of it. It is by far one of the most enthralling discoveries brought to light as of yet. Learn from Eric's explanation of it and apply it to your current practices to vamp up your development.
When you find your local side real time you will be able to utilize this galactic window of opportunity to push yourself to a whole new level. Learn how to use this spike in consciousness to push yourself into a whole new level of experience. How does this slight window tie into the bigger picture you may ask? Well, Eric shows you how to go from a very personalized individual experience and relate it to a global level.
Take a journey back to Eric's youth as he unveils a very powerful tool that he utilized to help quicken his sixth sense development and affect his awareness. This very powerful tool is referred to as "The Kingdom". Take advantage of this insight and you will be able to enhance the connection that you have with your physical and energy body. Thus building a new kind of awareness you have never known before. This technique is an absolute must have in your arsenal of awakening.
Did you know the tones can be used to gain information from the physical world around you? Eric approaches the subject of the tones with a new perspective and direction that leads into an unparalleled discussion on the I's. He will direct you on how to take a new visual perspective or representation and apply it to your practices. Once you hear this elegant approach you will have the epiphany of a lifetime as all of what once was lost is found.
And when you think that there's nothing more to give, Eric comes back with a representation as to what it is like to earnestly and honestly give yourself to the universe. This will leave you speechless. You know that there is something deep inside of you that you feel but yet cannot consciously recognize. A gift of sorts that you feel compelled to give or share with the universe, yet this is so elusive that you are not able to put your finger on it. Eric's compelling description of what this process is like will leave you with tears streaming down your face because every inch of your being will quake from its truth.
Own The Eric Pepin and Higher Balance On The Road - Rhode Island Town Meeting module today for only...
$99.00
>
---
Purchase With 100% Assurance and
ZERO Risk With Our No Hassle Return Policy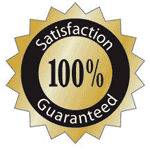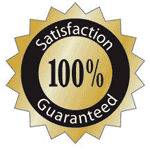 All Higher Balance Products Are Backed By A 100% Unconditional No Hassle, No Quibble Satisfaction Guarantee
'The Higher Balance On The Road - Rhode Island' module like all Higher Balance Awakening Dimensional Consciousness modules and products comes with a 100% Unconditional Satisfaction Guarantee
We Proudly Stand Behind Our Core Expansion Modules With
A RISK FREE 30 Day 100% Money Back Guarantee.
Your Complete Satisfaction Is Our #1 Priority
---
Additional Higher Balance Institute Modules and Resources
---
I'm Finished With Eric Pepin and Higher Balance On The Road - Rhode Island
Take Me To The Higher Balance On The Road Index

Take Me To The Higher Balance
Spiritual Development Product Index

I'd Like To Learn More About The
Awakening Dimensional Consciousness Guided Meditation System

Tell Me More About
The Higher Balance Institute