Eric Pepin and Higher Balance
On The Road - Texas
This Higher Balance On The Road - Texas Event Is Certain To Provide You With A Whole New Depth Of Understanding Regarding Spiritual and Sixth Sense Evolvement
Prepare To Experience An Event That Will Blow Your Mind
and Touch New Heights That You Had Never Imagined Possible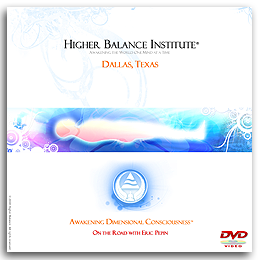 Prerequisites Apply To The Higher Balance Road Trip Modules
Please note : To receive full benefit from the Higher Balance Road Trip modules, it's recommended that you first own the Core I : Awakening Dimensional Consciousness Guided Meditation System. Core I provides the foundational understanding for all of Eric Pepin's proceeding personal and spiritual development modules
The Eric Pepin and Higher Balance On The Road - Texas Town Meeting module is available in both DVD Video and Audio Version
As Higher Balance founder Eric Pepin and select members of the Higher Balance crew continued to travel across country during the Higher Balance 2008 road trip, they arrived in Texas.
Little did anyone know that such a profound moment was building. In the class, Eric Pepin fielded questions covering everything from the nature of the dark side and the purpose behind why white cells are here to the reasons that he tries to avoid addressing the question of his own enlightenment. He lays out the answers in no uncertain terms.
Like most of the Road trip lectures the group was a mix of some more advanced participants and some newer ones. Therefore there is something for everyone.
Whether you are training to become a teacher and hope to start your own House or you are new to the Higher Balance Institute material and are looking to further your development and be inspired as a dimensional warrior this class is for you.
For those of you who like Eric's Intensity in his teaching style and willingness to say the things that other teachers either are too afraid to say or simply don't know, then buckle your seatbelts. Eric has always believed that it is much more important to tell the truth rather than be nice. Whether it was the group, the location, or the culmination of all the other road trip stops before that built up to this moment; this class was on fire.
Eric was in rare form and toward the end of the lecture he gave his first ever hybrid dreamscape meditation. He even brought elements of navigation into the performance where he called upon his warriors and brought forth a powerful ancient force that literally shook the physical bodies of those were there. When deep causal shifts occur Eric has noted regularly in the past that the energy from your consciousness can affect your central nervous system and cause your physical body to react. This occurred with many of those who attended and has been reported regularly by those who have seen the video since it was recorded.
When you see this video you will experience things that will blow your mind, and touch new heights that you had never imagined possible. The road trip represented the beginning of next level of Eric releasing navigation style teachings that cannot help but unlock new doorways within the minds of those who listen. He has said for years that he had to wait to release this next level knowledge until the planetary collective consciousness was ready….
My friends, the time is now! Let yourself go and remember who you truly are. Experience the power that brought forth a physic explosion to the sleepy yonder of the Texas planes and changed the lives of all who attended. The dark side wants you to forget. Do NOT MISS THIS MODULE...Order your Higher Balance On The Road - Texas DVD Video or Audio set right now!


Own The Eric Pepin and Higher Balance On The Road - Colorado Town Meeting module today for only...
$99.00
>
---
Purchase With 100% Assurance and
ZERO Risk With Our No Hassle Return Policy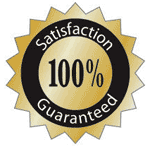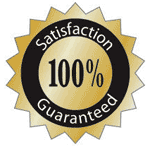 All Higher Balance Products Are Backed By A 100% Unconditional No Hassle, No Quibble Satisfaction Guarantee
'The Higher Balance On The Road - Texas' module like all Higher Balance Awakening Dimensional Consciousness modules and products comes with a 100% Unconditional Satisfaction Guarantee
We Proudly Stand Behind Our Core Expansion Modules With
A RISK FREE 30 Day 100% Money Back Guarantee.
Your Complete Satisfaction Is Our #1 Priority
---
Additional Higher Balance Institute Modules and Resources
---
I'm Finished With Eric Pepin and Higher Balance On The Road - Colorado
Take Me To The Higher Balance On The Road Index

Take Me To The Higher Balance
Spiritual Development Product Index

I'd Like To Learn More About The
Awakening Dimensional Consciousness Guided Meditation System

Tell Me More About
The Higher Balance Institute