Meet Eric Pepin
Your Teacher, Guide And Founder Of The Higher Balance Institute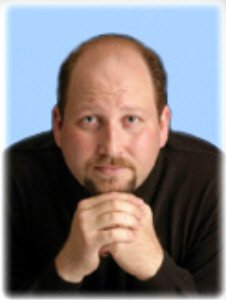 "There is no simple way to explain the results of this guided meditation program to you. It is fair to say you will experience everything and more listed on the previous page but, more importantly, you must understand that the Awakening Dimensional Consciousness meditation program is designed for intense experiences! At the time of your choosing it will deliver the answers to secrets you have wanted your whole life and the awakening you require.
"The Awakening Dimensional Consciousness Guided Meditation material goes well beyond anything described here!"
We believe that it is the MOST POWERFUL guided meditation system in the world.
Before we embark on our quest allow me to tell you a little about myself and share with you how it is that I acquired this knowledge that I am about to share with you and how the Awakening Dimensional Consciousness Guided Meditation System came to be.
From a very young age I have always sensed that there was something that existed outside of ourselves. Something that defied human logic and physical limitation. Something that transcended far beyond the scope of common human understanding, perception and possibility. From early childhood on I have always felt connected to something beyond ordinary life.
It was this sense of "Inner Knowing" that led me to begin exploring these deeper realms which I am about to show you and after many years of searching, discovering and fine tuning what I had discovered, which led to the creation of The Higher Balance Institute and the material within The Awakening Dimensional Consciousness Guided Meditation system that you are about to be introduced to.
I have always been strongly interested, not only in spirituality, but science as well. These two until recently were traditionally thought to greatly contrast one another but not for me. I have always understood that science was simply another medium, a means if you will to develop a deeper knowledge and understanding of what I refer to as "The Force".
Since my childhood I have lived an extraordinary life! My explorations in spirituality, the paranormal and science led to a series of experiences, epiphanies and finally major breakthroughs that catapulted the development of paranormal abilities within me.
Even though I had experienced far more "encounters" than the average person I still somehow instinctively knew that there was more. I continually sought a means to somehow become more connected with this "Force" which to that point I had been unsuccessful in accomplishing to the extent that I desired.
Although I had for many years somehow connected with this "Force" it wasn't to the extent that I knew was possible. It wasn't until, through much trial and error, searching, experimenting and much personal experience that I finally discovered the key that had always been available to me but I had not at that point yet fully discovered or been made aware of.
Until one day when I finally found it. It proved to be the missing link. The final piece of the puzzle that would enable me to break through the barriers that had kept me from experiencing what I had so wanted to experience and possessed an "inner knowing" concerning all along.
It was through the discovery of this missing link that would enable me to experience a profound awakening and heightened sense of enlightenment, self awareness and what I now refer to as "Completion."
This key that I discovered is what is known as "The Sixth Sense."
It is this awakening and connection to this "Sixth Sense" that is and has been missing from traditional forms of meditation, thereby dramatically limiting the results of those who choose to practice it.
Although this "Sixth Sense" has always existed and is readily available to anyone that is willing to seek it out and find it, the process for doing so can take years of searching unless you have someone to show you how.
That is what I and the Awakening Dimensional Consciousness Guided Meditation system will do for you. I will personally guide and teach you in very clear, concise and easy to comprehend language as well as a powerful yet simple to implement step by step process enabling you to achieve the "Completion" that you have been seeking with FAR more rapid and profound results than ANY other form of meditation available today.
This is precisely the reason why I began The Higher Balance Institute and made the Awakening Dimensional Consciousness Guided Meditation System available.
It is my way to contribute to you and the world, to reveal the secrets that I have discovered and which I believe are extremely important to share with those that have a sincere desire to make our world a better place.
Higher Balance and the Awakening Dimensional Consciousness program is the result of over 15 years of painstaking development, research, experience, and refinement.
It is through the Higher Balance Institute that I am able to share in a meaningful way all of that which I have discovered and experienced as a result.
You will finally discover and experience this place that you have sought but which has seemed to elude so many, some their entire lives.
It doesn't matter where you are or where you've been thus far. Your current or past results and experiences have served a very meaningful purpose regardless of how you grand or bleak you might "perceive" them.
The Awakening Dimensional Consciousness Guided Meditation System will enable you to enter into, explore and understand in a most profound and empowering way, what so many have sought their entire lives.
"You Will Finally Discover And Experience What It Truly Means To Awaken"
I can assure you that you will be extremely pleased with the results.
Now let's begin.....
Our Journey To Self Knowledge, Higher Awareness, Awakening And "Completion."
First allow me to share with you some of the MANY benefits that you can expect as a result of using the Awakening Dimensional Consciousness Guided Meditation System.
I can assure you, you'll be both amazed and "pleasantly" surprised.
---
Let's Look At The Numerous
Benefits That Meditation Provides You
Physically, Emotionally, Relationally and Spiritually
OR...
Proceed To Quick Check Out and....

Guided Meditation Home Benefits Difference Results Testimonials Support Expansion Modules Order Guided Meditation



Copyright © 2006 - 2009 Abundance-and-Happiness.com